With our Design & Build approach, we take care of your project from A to Z.
And beyond.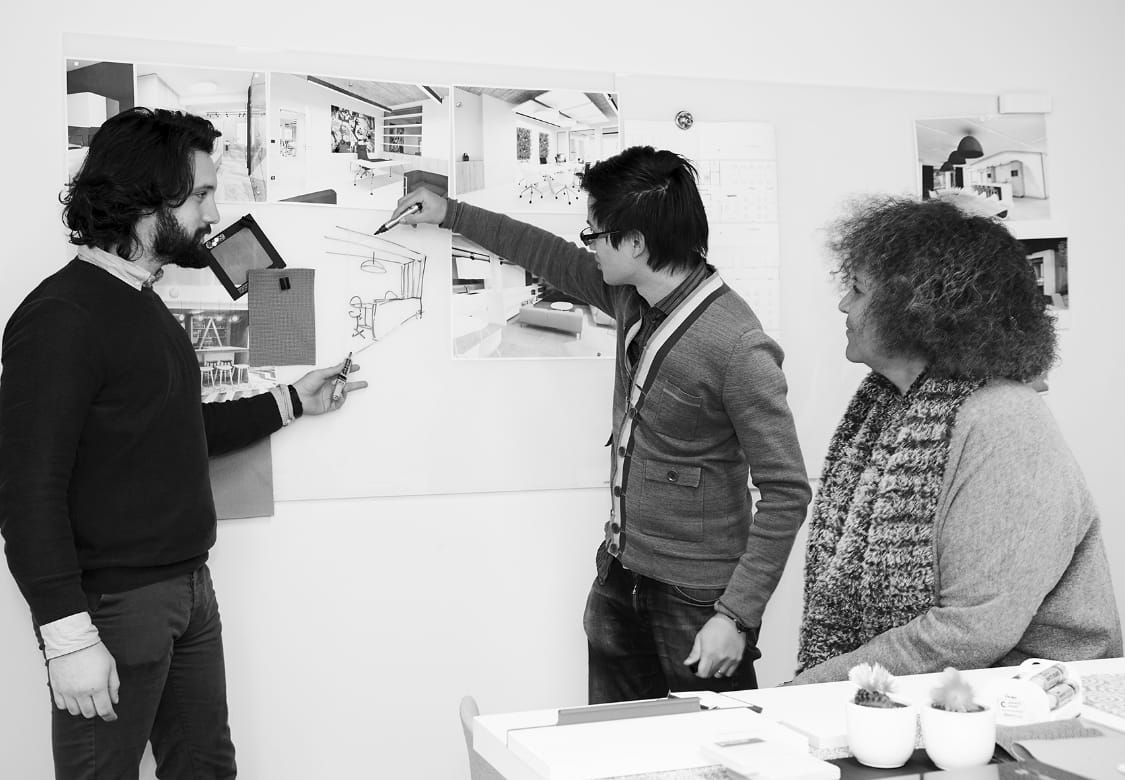 We help you define your vision and prepare your teams to move into their new workspaces with envy.
We design and execute for you a progressive transition plan, starting with building awareness of what's changing to effective adoption of their new offices.
OUR PLUS
Present at the start of each project, our change manager facilitates the translation of your vision and needs into a creative concept, which accelerates the Design process.

We help you to find the space and/or location tailored to your needs.
We support you in the real estate search procedure, tenant representation, lease negotiations and relocation procedures. We consider ongoing mobility évolutions and execute due diligence process.
OUR PLUS
More than 15 years of experience and a solid knowledge of the belgian real estate market.

We create memorable spaces that resemble who you are and enable your teams and business.
Whether we are fitting-out a new or an existing space, our internal team of interior designers and engineers work hand in hand to combine technical quality, interior aesthetics and new technologies.
OUR PLUS
Whether you call it New World of Work, Smart Working or other… We place user-experience at the forefront of the spaces we create.

We execute and coordinate the entire works, in the agreed time and budget.
From structural works to doorhandles, we execute your project from A to Z. Technical innovations, new technologies, domotics and furniture… We coordinate all the trades required for your project.
OUR PLUS
A single point of contact keeps you informed of the fit-out process or each step and each trade involved.

We design and manage the full scenario for your move and help you execute it.
We organise all coordination meetings with your project team and external stakeholders. We prepare and communicate all actions before and after your move.
OUR PLUS
We are not afraid of details ! We organise and follow for you the inventory of objects and documents to move, and centralise all documents required by the operation (travel list, move memo, departure and arrival plans).

We handle your exit procedure and help you restore spaces you are leaving.
We take care of the exit procedure when you move into your new premises. We make a full check-up of the offices you leave and propose a re-establishment programme. We take care of restoring the previous premises at the agreed-upon -level.
OUR PLUS
We know that managing a move does not end on the moving date. To take care of your old premises and ensure your full satisfaction once you have moved into your new offices is therefore an integral part of our service offering.
Dive into the heart of your project!
We offer various possibilities to make you feel your new workspace in 3 dimensions. The VR immersion allows you to visualise the proposed concept but also to immerse yourself in the ergonomics of the spaces. This visualisation is done by a "click and view" from your smartphone or by the virtual reality headset.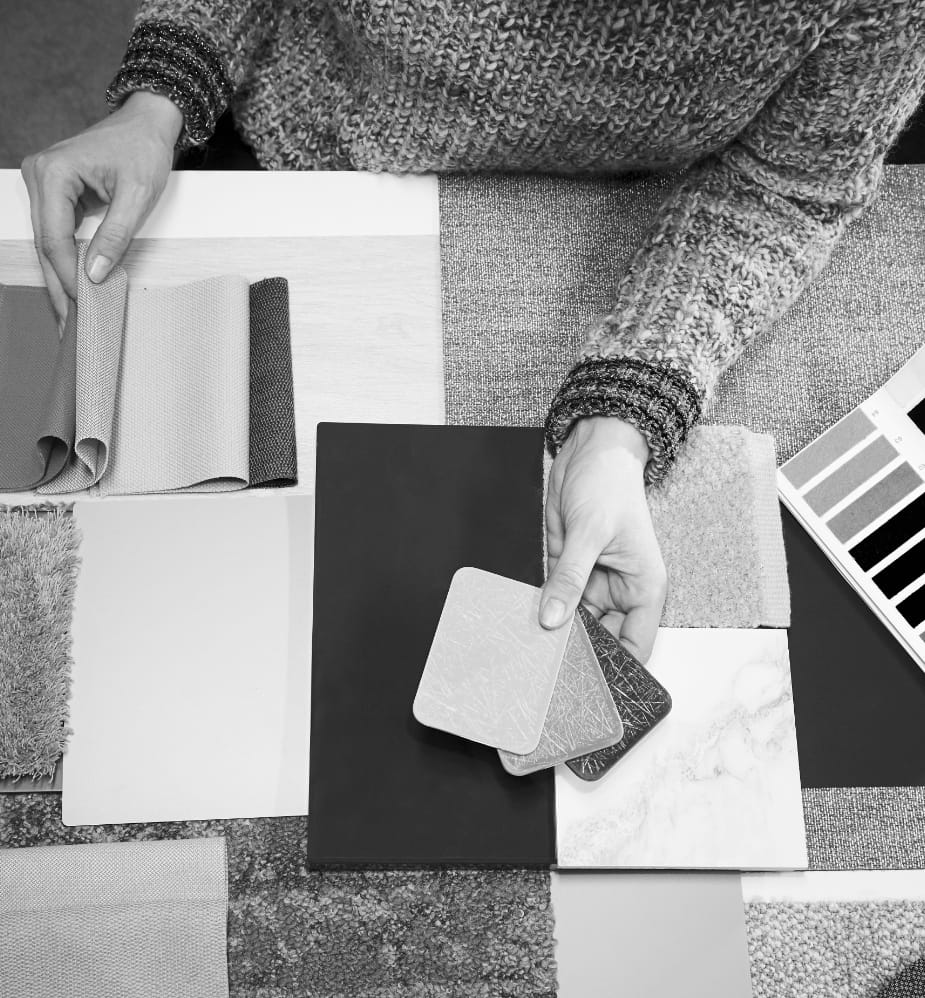 Beauty shouldn't be expensive. Functionality shouldn't be boring.
Our multidisciplinary team is by your side starting from your real estate search through to your teams moving into your new, ready to use spaces, including the refurbishment of your previous spaces if you have changed location. We then stay in touch to guarantee your full satisfaction post-move.
Right from the start and all through our collaboration, your project is entrusted to a unique point of contact in the team, who works hand in hand with our experts in Real Estate, Architecture, Engineering, Interior Design, Construction and Change Management.
Your project is managed seamlessly, more flexibly and more economically, with your vision preserved at every step.