« We must do
today

what everyone will do

tomorrow

»

Jean Cocteau
Each word of the global vision of Design Plus is chosen with exacting precision: FOCUS – DESIGN – BUILD. With a great eye for detail, our architectural office resolves to offer its services from property search through to the creation of the project at the intersection between art and technology. Next, its realisation involves a single contractor from A to Z: Design Plus. In our approach, we also envisage developing your initial design and at times investigating more affordable avenues.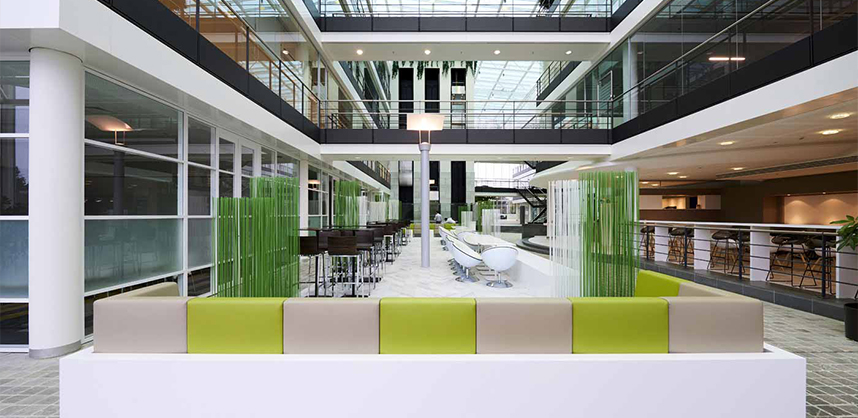 Whether redesigning or starting at a new location, we are always analytical so as to maximise well-being at work. Design Plus is a Change Management player or even assistant in the search for a new property that meets your needs.
Design Plus manages the end-to-end project by itself with the following advantages: a single contract, a single contact and significant time saving!
Upon demand, we are assisting our clients in their Real Estate Search, tenant representation, lease negociations and relocations procedures. Working with a trustworthy recommended specialist with strong technical skills, a large experience and good understanding of the real-estate market will result in a more fluent search-process.

Design Plus has an excellent knowledge of the real estate market in Belgium.
Whether it is planning a new space or improving existing offices, Design Plus performs a technical audit of the feasibility of the project.
This is followed by research of texture, finish and identity specific to the company in an innovative design supported by the latest technologies. A test-fit first concept prior to implementation realisation sets out the basis of the later detailed and final design develops the plans into their forthcoming reality.
Design Plus realises the project from shell to door handle. All the current technologies of insulation, home automation … are carefully implemented, including the styling of the furniture.
Design Plus monitors the site daily with a credo of adherence to the detailed schedule without a budget overrun, and a single interface through to final acceptance.
Design Plus elaborates the precise scenario of transfers, conduct all the coordination meetings with the project team and external stakeholders. We prepare and communicate all actions to be undertaken before and after the move.
We organise and follow-up the inventory of objects and documents to be moved and manage for our clients all necessary documents for the Operation: Travel list, move memo, departure and arrival plans.
Design Plus knows that moving offices is a major change and managing this change doesn't end on 'move-in day'. We take care of the exit procedure when you move into your new premises.
We make a full check-up of the offices you quit and propose a re-establishment programme. We take care of restoring the previous premises at the agreed-upon -level.